Even though there are no fight scenes in these Nintendo Switch games, they are still fun to play.
There's no doubt that Nintendo devices are still the most popular with families. Nintendo games tend to be ones that even the youngest gamers can pick up a controller and enjoy, since they come out with new colorful properties every year.
It's understandable that this younger player doesn't want to get into a lot of fights. Even more experienced gamers may find it hard to keep up with games that are always about fighting. There are a good number of great games for the Nintendo Switch that don't have any fights.
Lil Gator Game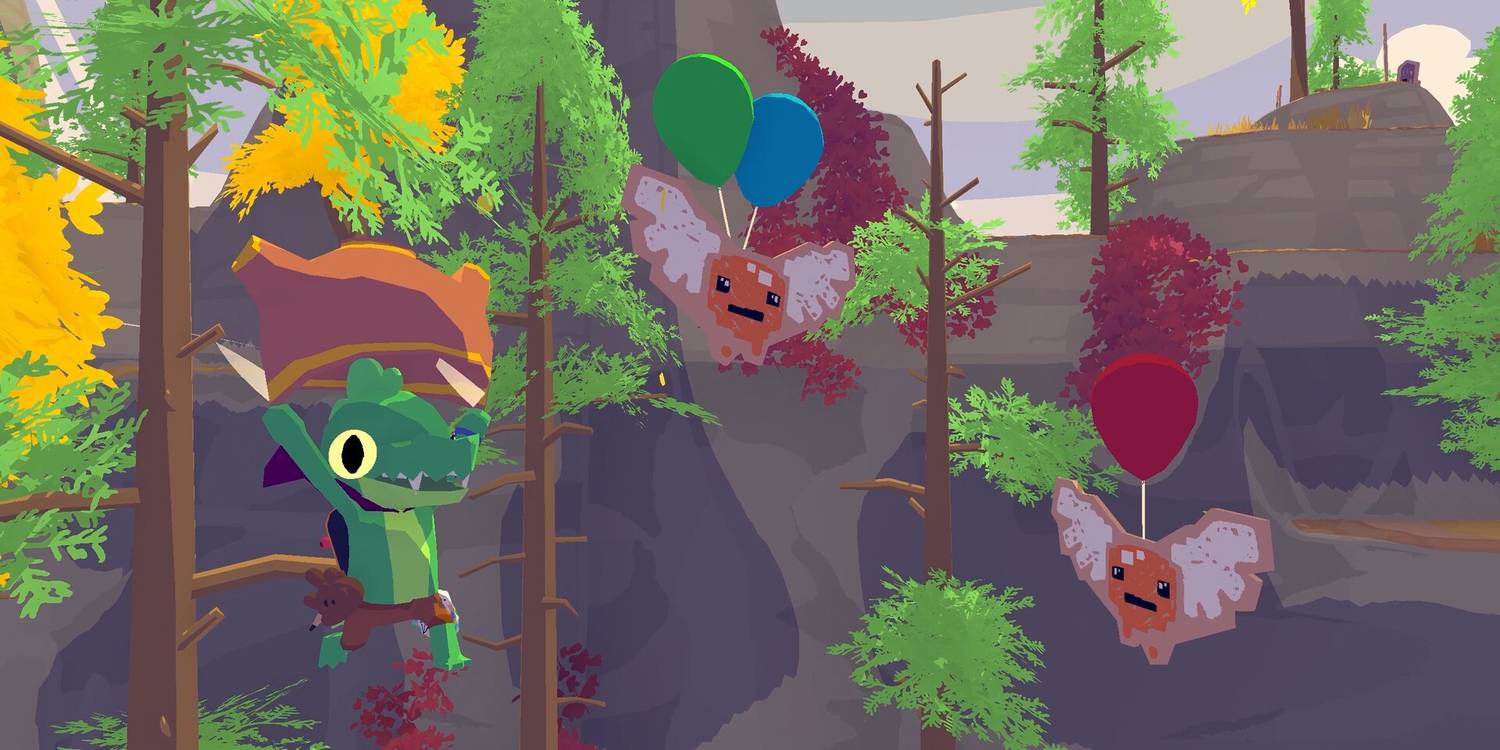 For people who have been playing video games since they were kids, it's easy to remember a time when they were inspired by the heroes who would go on adventures across the land and kill bad creatures that got in their way.
Lil Gator Game is all about trying to live up to that inspiration and showing how funny it is when kids act like they are in their own game. As Little Gator, the player is trying to get Big Sis to play make-believe games with them again. So, they build the game by going on an adventure and getting together a group of other kids who also want to make their own world. This 3D open-world platformer has a lot of cool places to go and tools to help you get around.
Kentucky Route Zero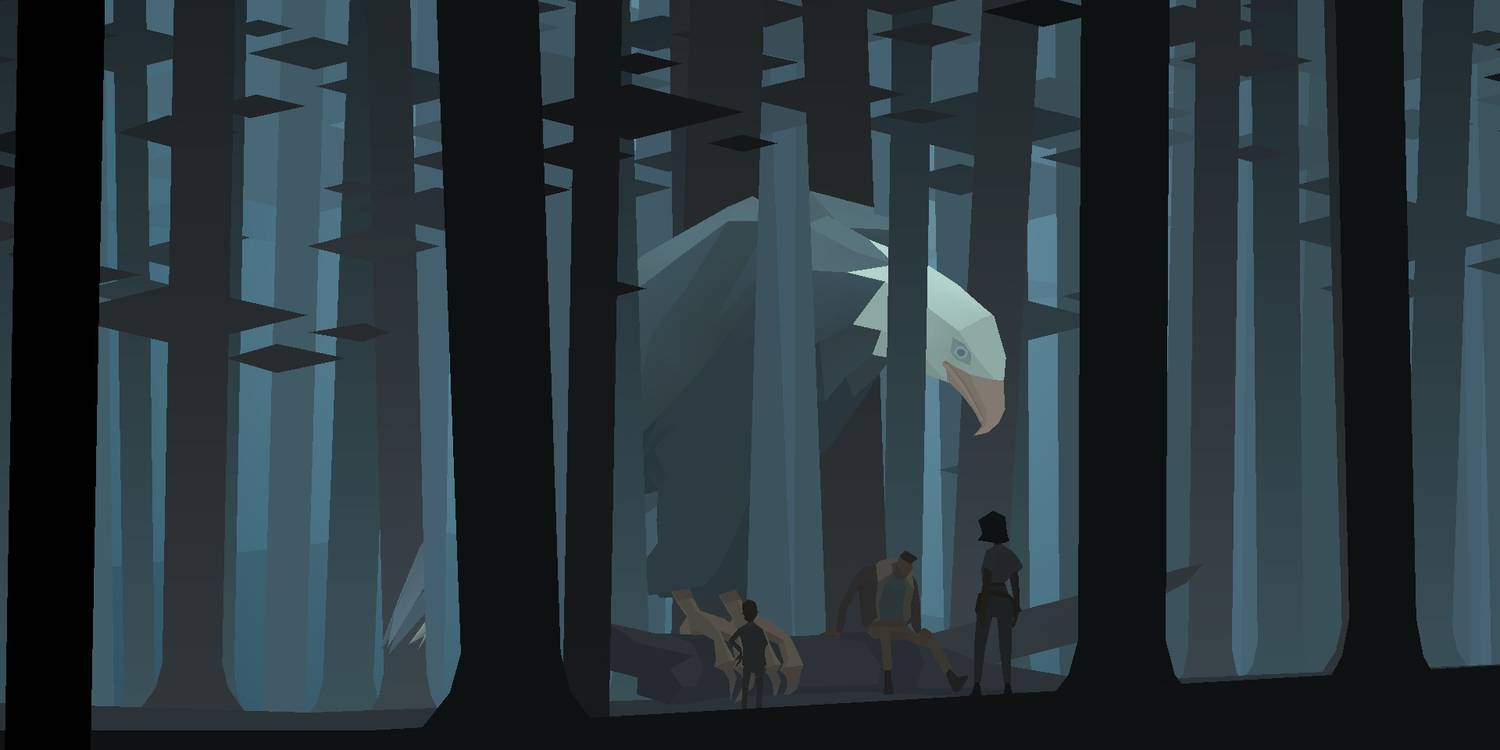 People who want to play a game that doesn't involve fighting should always look for narrative games. Point-and-click adventure game Kentucky Route Zero by Cardboard Computer is one of the best story-based games to come out in the past 10 years.
At the beginning of the game, you follow Conway, a truck driver, as he drives down Route Zero on his way to making his last delivery. Along the way, he meets a variety of people who all have something mysterious about them. Kentucky Route Zero has five parts, and each part has been released separately over the course of eight years.
The Stanley Parable: Ultra Deluxe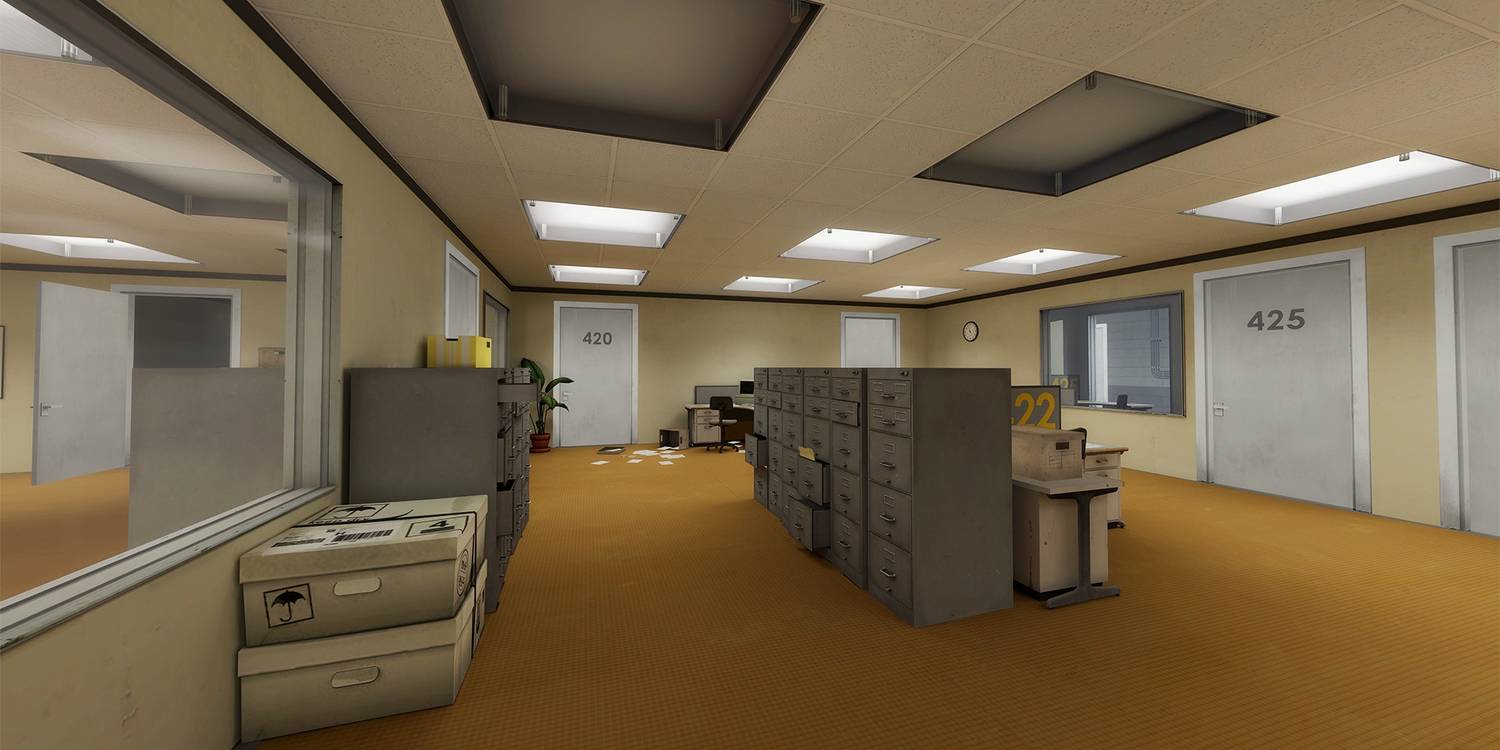 Walking simulators are another type of game that don't have much combat. Over the years, there have been a lot of great ones, but not many have been as funny as The Stanley Parable: Ultra Deluxe. This version of the game is a remake that includes both the original game and a lot of extra content.
The Stanley Parable is about a man named Stanley who gets up from his desk at work and finds that everyone has gone. The game can be finished in a few minutes, but it's much more fun if players go for many of the different endings, which they can do by not listening to the narrator when he talks.
Tetris Effect: Connected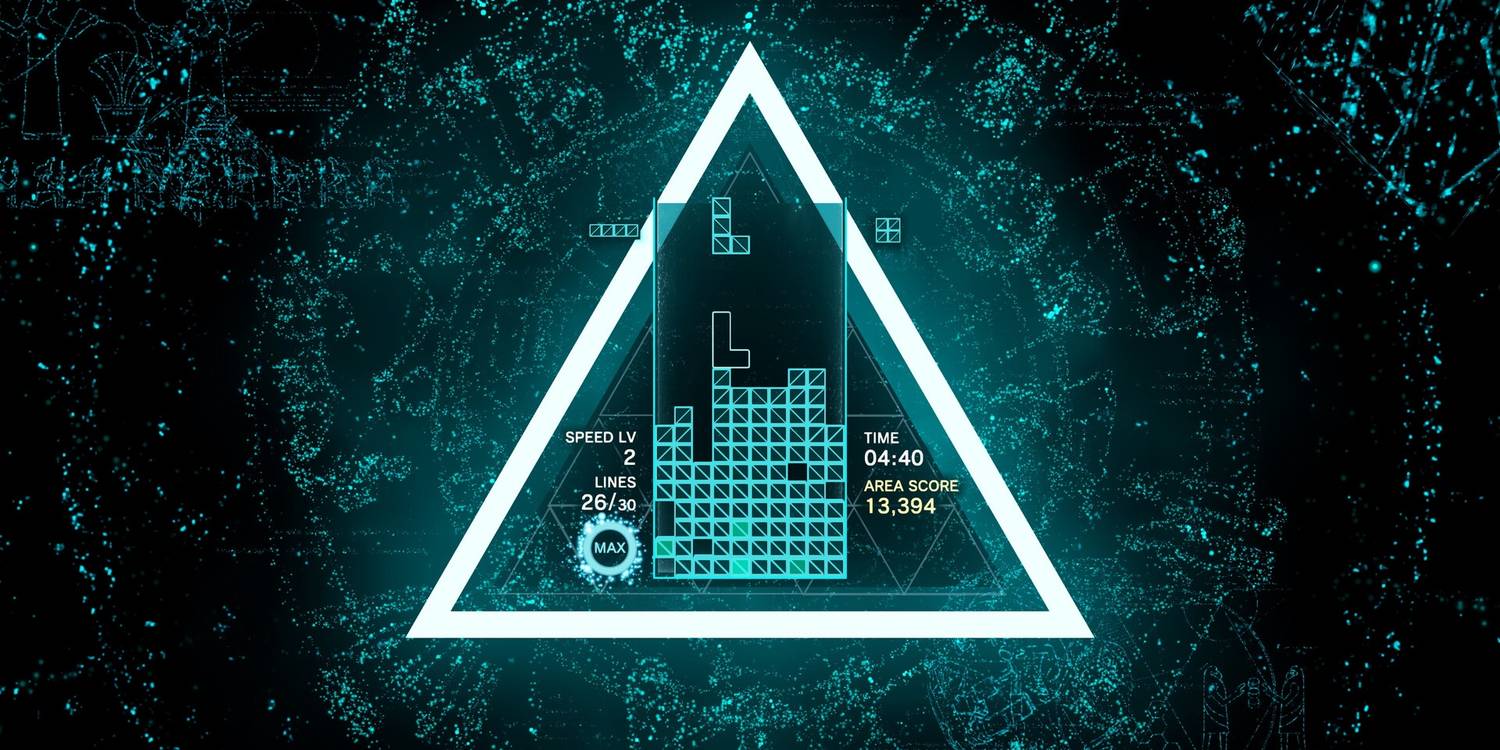 Tetris has been linked to Nintendo for a long time, since it was one of the most popular games for the Game Boy and a big reason why it was so popular. Tetris Effect: Connected is a great game for people who want to play the classic puzzle game in a new way.
Slope Game lets you play rounds of the popular tile-placing game and has beautiful graphics that will make looking at the screen even more fun. There are some competitive multiplayer modes, but the main game of Tetris Effect is great for people who don't want to fight.
FEZ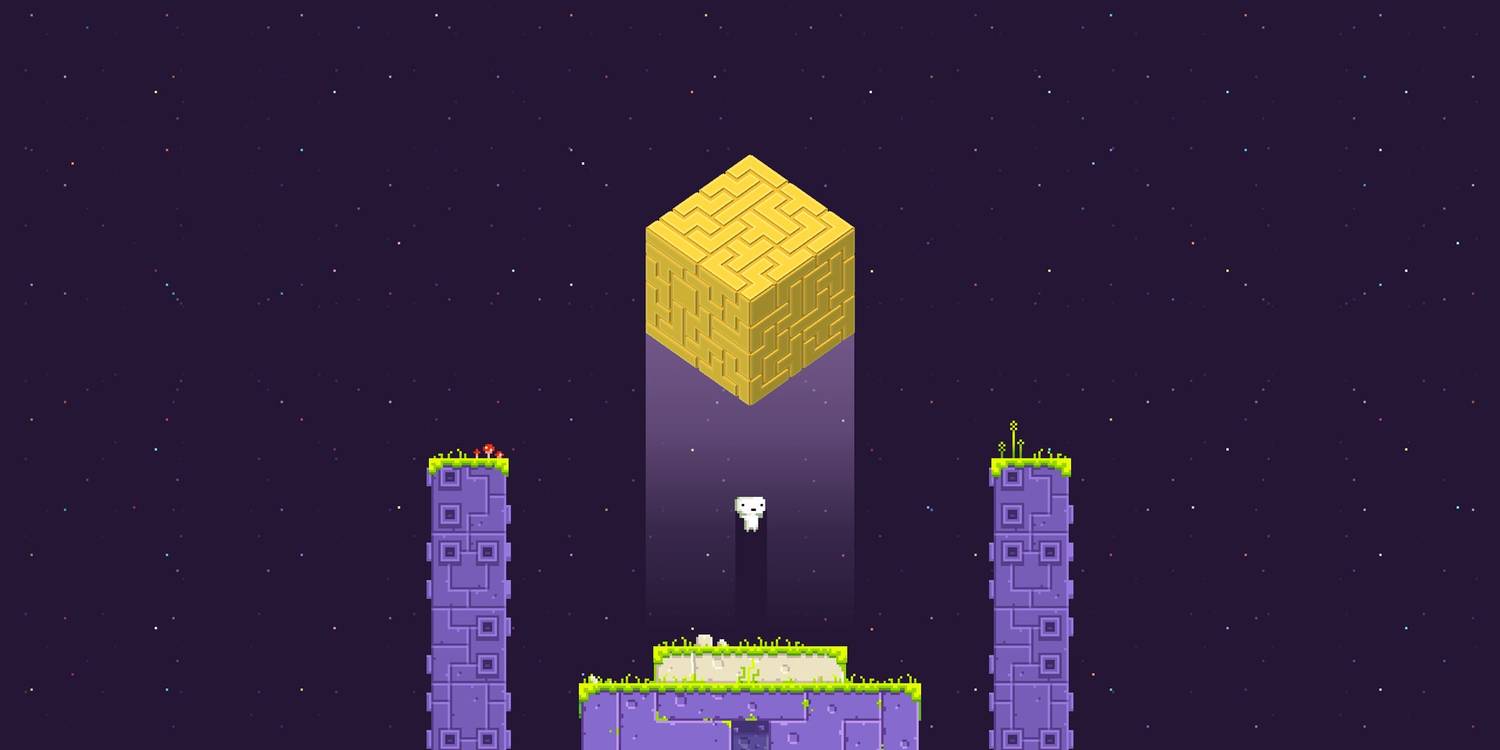 Most platform games have some kind of combat, even if it's just a simple way to fight. But there are a few that focus more on jumping from platform to platform. That's the case with a game like FEZ, whose colorful art style is great on its own.
Players take on the role of Gomez, who has lived in a two-dimensional world for so long that he didn't even know there was a third dimension. In FEZ, players have to make Gomez jump to platforms and then turn the stage to find more platforms. It also has a story that doesn't go in a straight line, so players can explore as much as they want.
Portal Companion Collection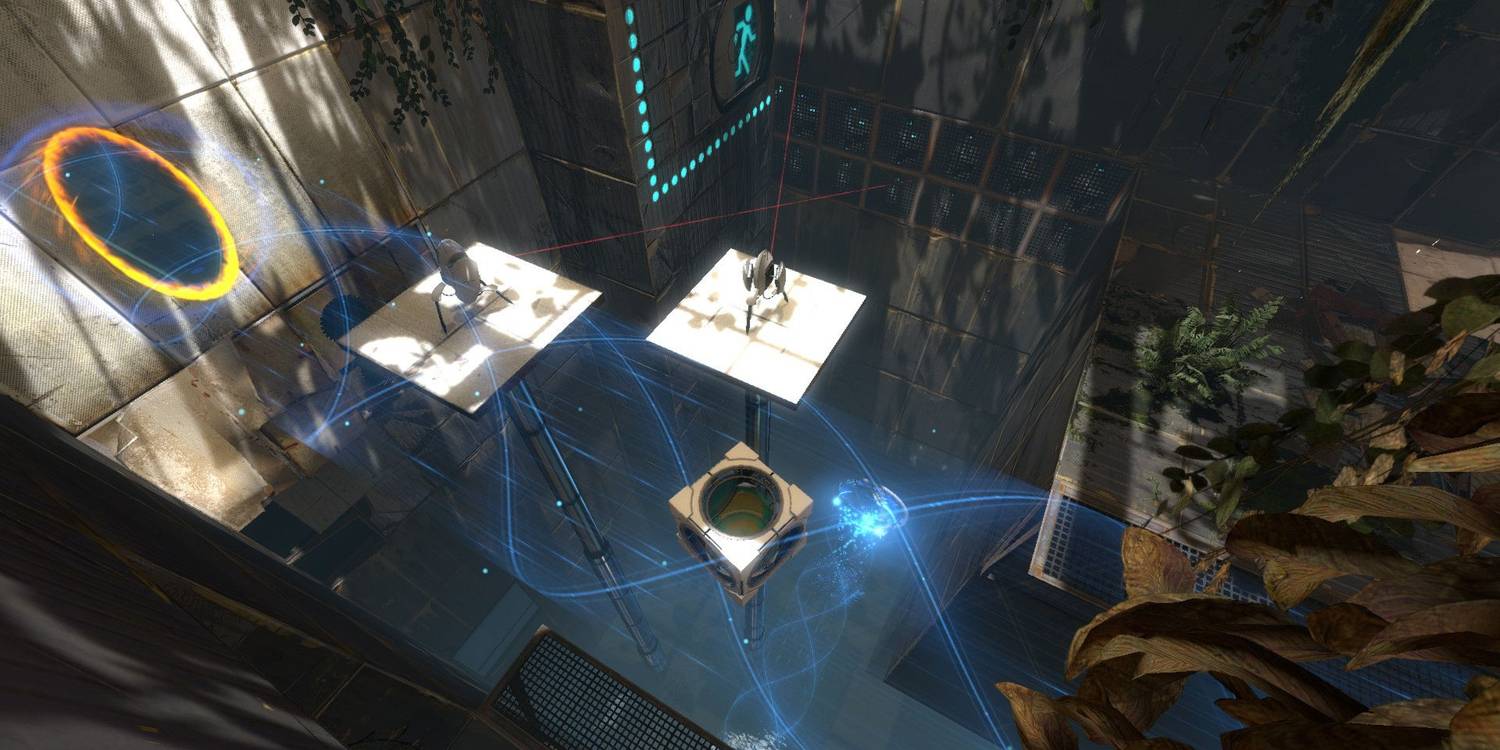 Even though it is better known for being on PC and even PlayStation, the Portal Companion Collection brings both the original Portal and its sequel to the Nintendo Switch for those who want to play it on a handheld device.
Portal is a story-driven puzzle game about a person who is being tested in a facility and wants to get out of a series of puzzle rooms. The main feature of these games is the gun you use, which lets you shoot two different portals that you can walk through and use to solve puzzles.
A Short Hike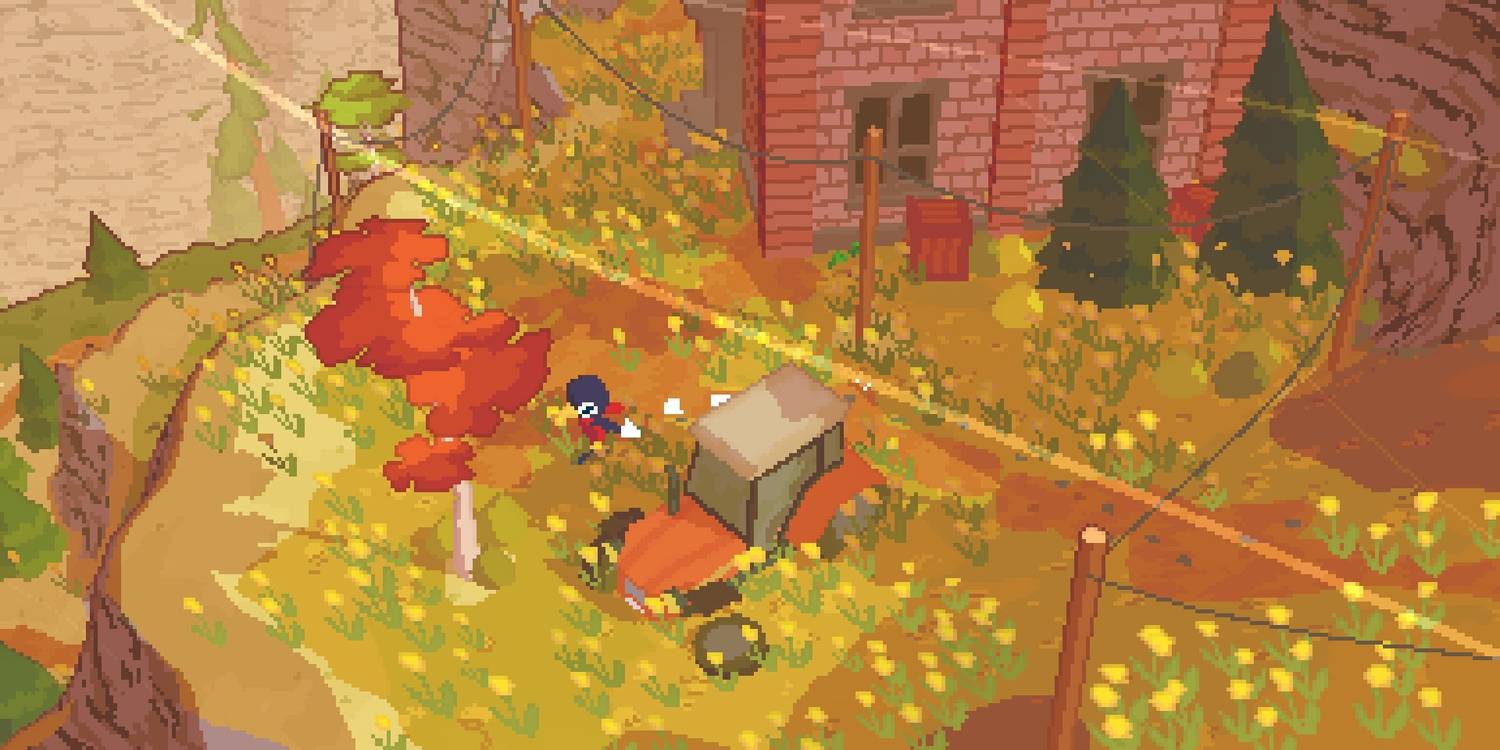 Open world games are supposed to be big adventures where you take on the whole world, complete a lot of goals, and beat up a lot of bad guys. But sometimes it's nice to have a game where players can just explore without any danger and work toward an overall goal that is less stressful.
In A Short Hike, Claire goes to Hawk Peak Provincial Park to try to get her phone to work. Her aunt tells her that the only place to talk is at the top of the mountain. The goal of A Short Hike is to walk around the island, help people, and collect enough golden feathers to have the strength to get to the top.
Inside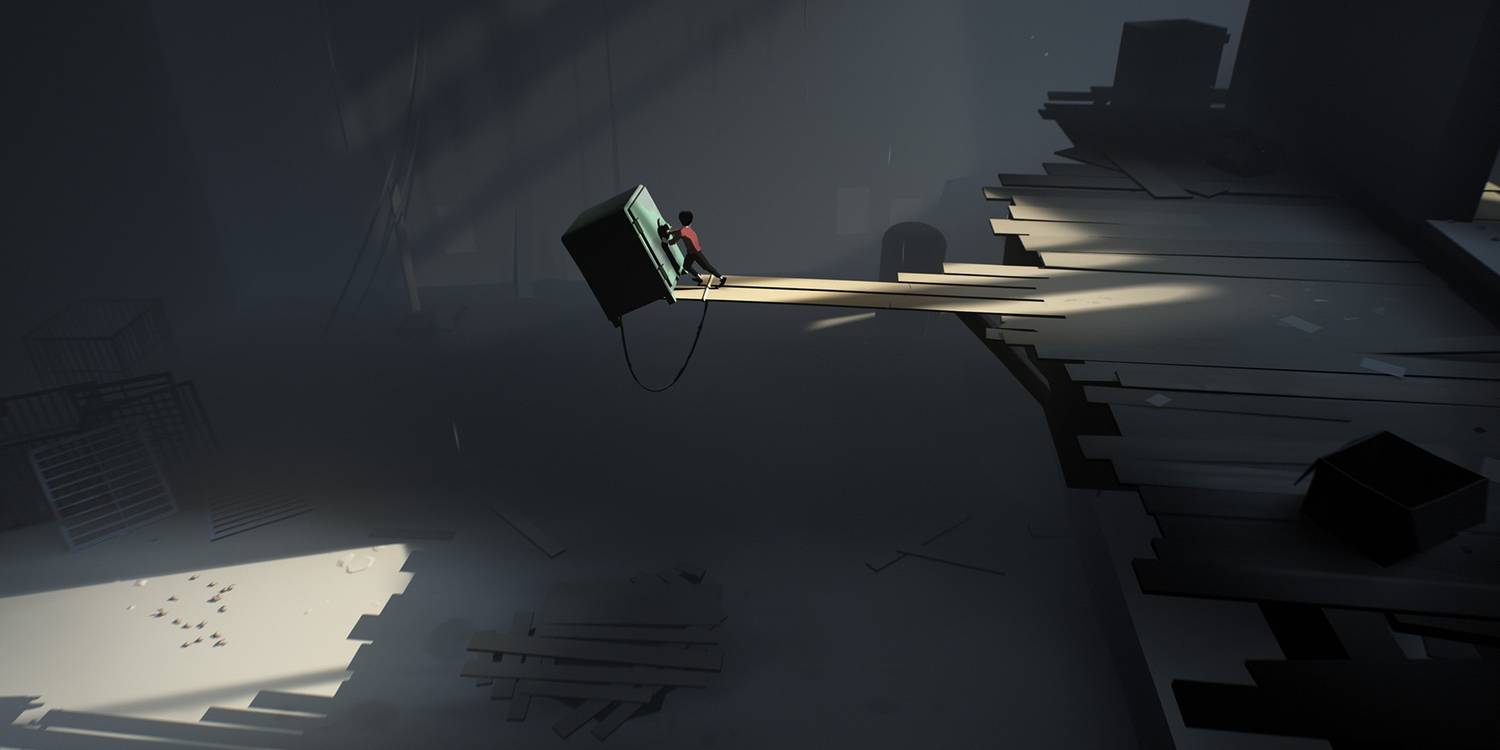 You have every right to want to read a more exciting story without getting involved in big fights. Inside stands out because it is a game that keeps a lot of players on the edge of their seats by focusing on puzzles, platforming, and being sneaky.
As a young boy, players will be put right into a situation where they have to sneak into a building without anyone noticing. During Inside, the boy will run into some strange people and have to figure out how to keep moving forward by observing his surroundings.
Celeste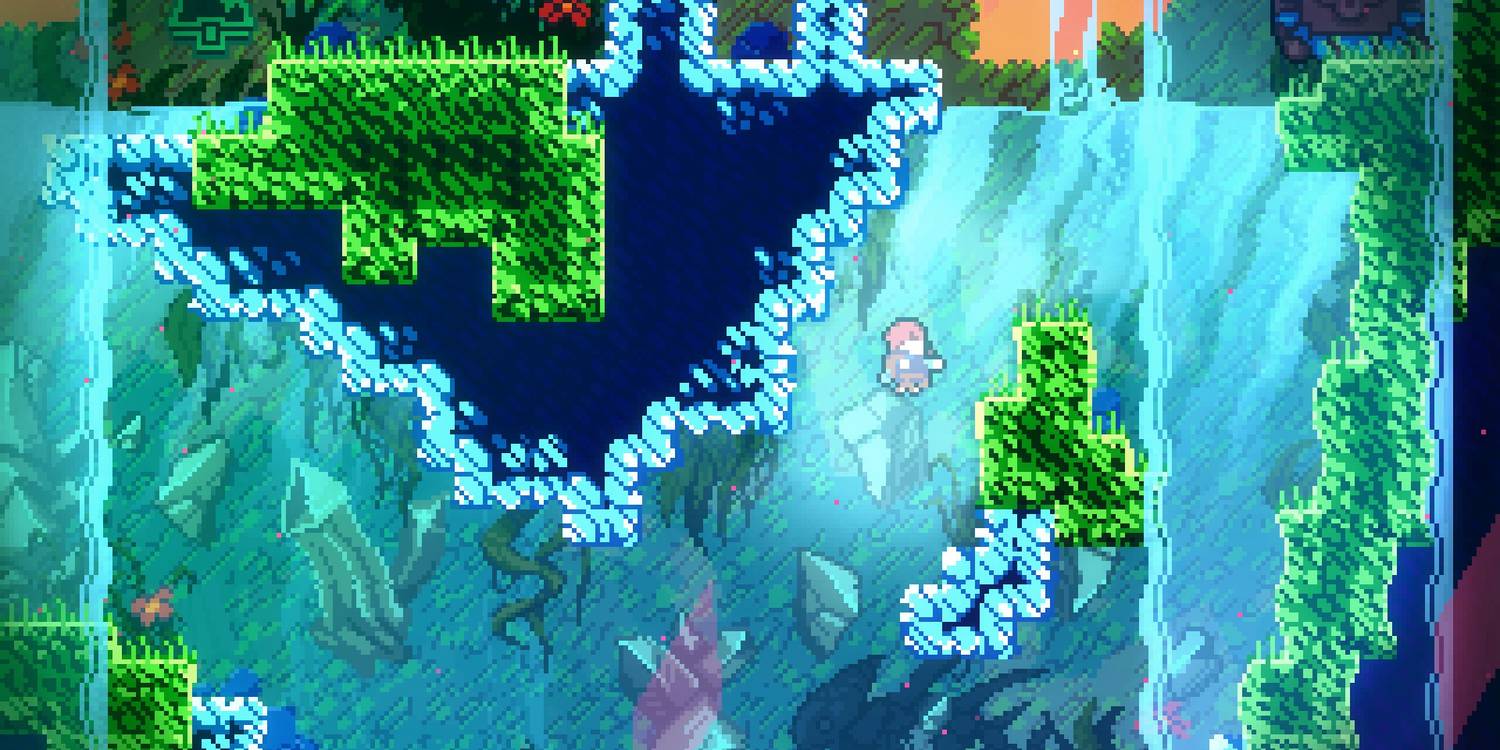 There is a way to make a game very hard while also making it easy for people who like to play platformers and feel comfortable doing so. Celeste is a standout indie game because it gives players a hard situation but doesn't punish them harshly if they fail.
Madeline is on a journey for herself to climb all of Celeste Mountain. Along the way, she runs into dangerous structures and her own inner demons that she has to face head-on. Celeste doesn't have any fights, so players can just focus on the obstacles in their way.
Animal Crossing: New Horizons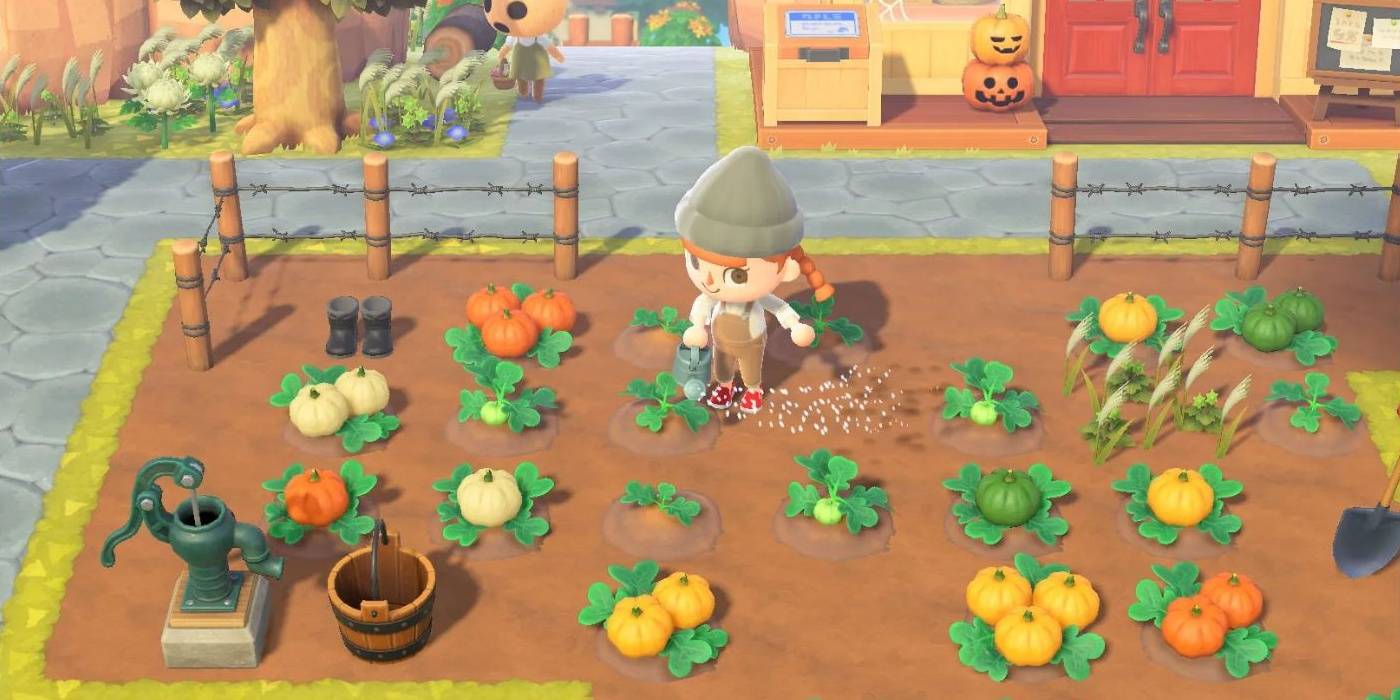 There are a lot of good Nintendo games that are good for families, but only a few of them have no fighting at all. One of the company's most popular games is also one of the most relaxing. Animal Crossing: New Horizons came out at a time when a lot of people really wanted it.
Animal Crossing: New Horizons is the fifth main game in the series. Players start from scratch and build their community from the ground up. Later, they learn how to change their island into something more personal. Players can decorate their house, collect items for the museum, and talk to the different characters, just like in other games.