Tools in Terraria are very useful and can help you in many different ways. Here are some of the best tools.
Terraria is full of powerful bosses and enemies that you can't beat until you build, mine, and look for treasure to get stronger. Most of the time, accessories, pickaxes, and weapons get the most attention. However, sometimes you need a good set of non-standard tools to take your world to the next level.
In Terraria, tools do a lot more than just dig and chop. Their user can change the whole flow of the game and build the world however they want. In some boss fights, a tool can be more useful than a powerful weapon.
The Grand Design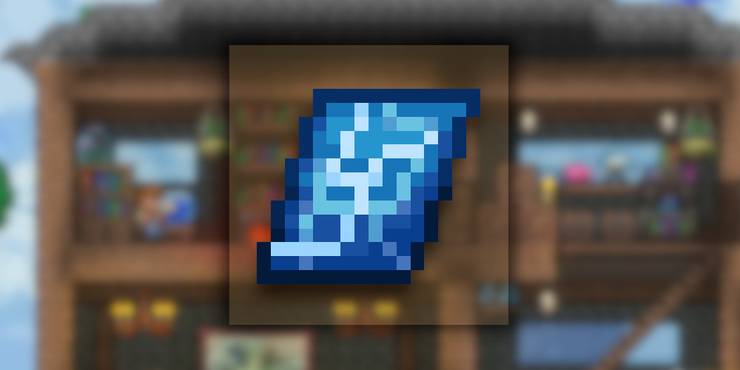 The Grand Design is a tool that combines all other wire-related items into one. It lets you see wires over normal blocks in the world, place and destroy wires of any color, and see wires over normal blocks. Even though wires aren't as common as Redstone machines in Minecraft, they can be used in some interesting ways that make them worth making.
Wires can be used to set up automatic things like doors that open themselves, lights that turn on when it gets dark, and even fake doors that you can walk through but NPCs can't. Also, if you hold the Grand Design, you can see the wires that power traps in structures made by the world.
Shellphone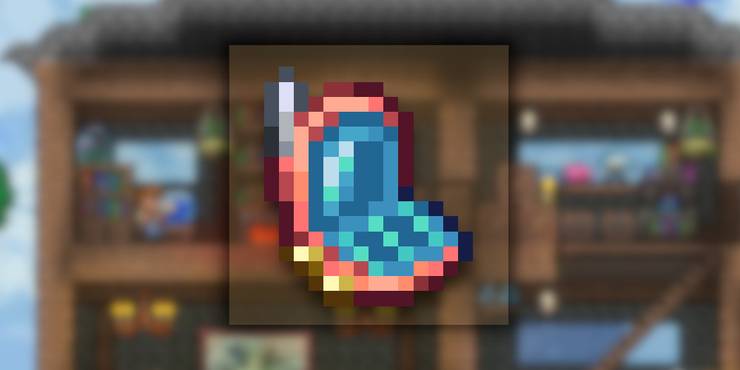 By combining the functions of every item in the game that gives information and all three items that let you teleport, the Shellphone is the best quality-of-life tool in the game. Even though not all information is useful, the number of items that do give you useful information can fill up your inventory, so this all-in-one item is a great way to save space and keep your inventory organized.
Also, it's hard to beat being able to teleport to the beach, spawn, and Underworld with just one item. Who needs the Hermes Boots when you can go from the edge of the world to your house and back in less than ten seconds?
Bottomless Water Bucket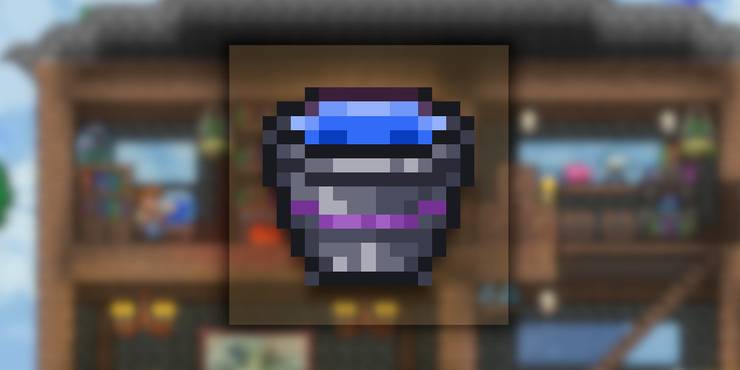 The Bottomless Water Bucket doesn't have a very complicated job. It is the biggest enemy of the sponge because it can pour water into the world without stopping and faster than a normal bucket.
This is mostly useful for making custom lakes, which are not only nice to look at but also a good place to try out your new fishing rod as you try to complete every quest the Angler can give you. Also, if you want to fly before you beat Plantera, you can use the water-placing properties of this bucket with water-walking boots and wings to stay in the sky as long as you want.
Terraformer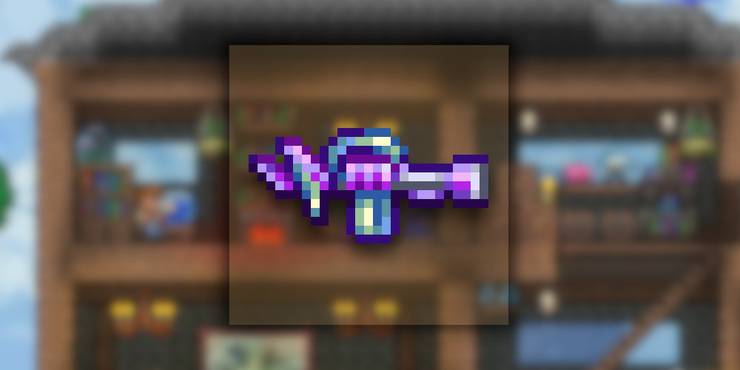 If the Purification Powder isn't helping your Dryad get what it wants, which is for Corruption and Crimson to be destroyed quickly, the Terraformer might be the answer. The Terraformer is a more powerful version of the Clentaminator. It can spray solutions over biomes 30 blocks faster than before.
In addition to appeasing your inner Dryad, this feature allows you to transform your world's biomes into a variety of other settings, such as the jungle, the snow, the desert, the forest, the hallow, and even the crimson or corruption. Just be ready for a mean look from your Dryad if you decide to make your world worse on purpose because you like the way it looks.
Anti-Gravity Hook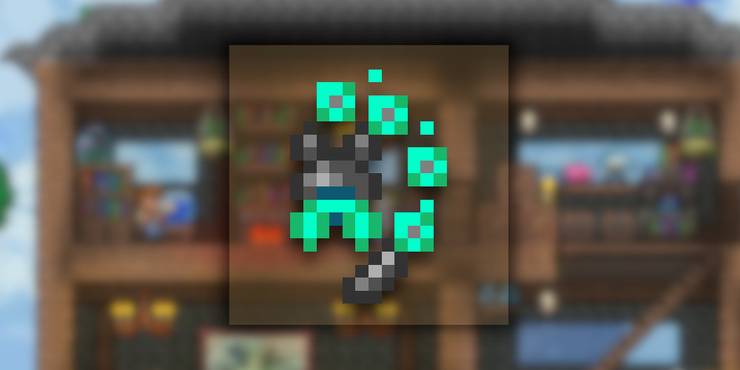 The Anti-Gravity Hook is one of the coolest hooks in Drive Mad game because it works differently from the others. Instead of pulling you toward the target, it pushes you away from it, letting you circle it in space without worrying about gravity.
This effect isn't just limited to one hook, though. You can hook to three different points at once, and each one will change how you move through the space. This can be used in boss fights where the boss uses attacks that charge at you. Since these attacks move in a straight line, it's easy to avoid them.
Staff Of Regrowth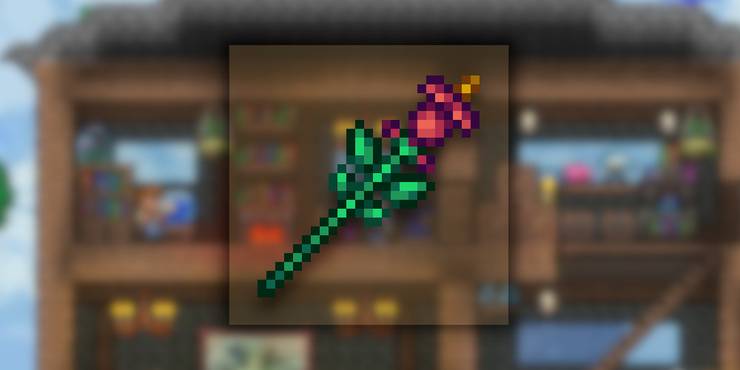 The Staff of Regrowth is an item that makes certain plants give you more seeds and herbs when you harvest them. It also turns dirt blocks into grass blocks. It might not seem like a very powerful item at first, but it can stop Crimson, Corruption, and Hallow from spreading across your world.
It's able to do this because it lets sunflowers grow on the grass blocks it makes. Sunflowers prevent the blocks they're on from changing into any biome that affects blocks next to them. In addition to this important job, they also give you the Happy buff, which is a nice added benefit.
Snake Charmer's Flute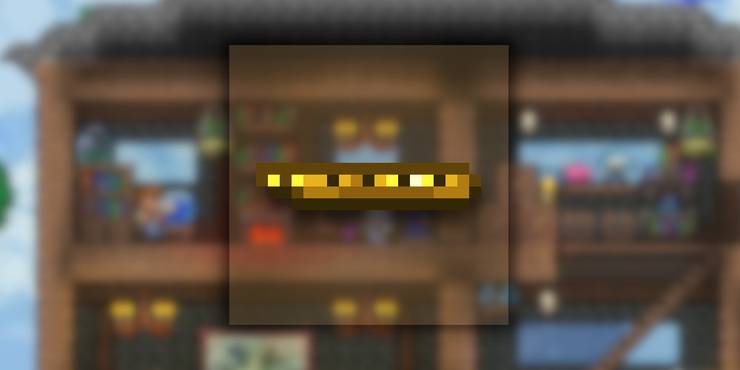 Are you sick of carrying around piles and piles of ropes? When a cave starts to go back up towards the surface, do you have trouble going up? Then the Snake Charmer's Flute will get you where you need to go.
The Snake Charmer's Flute makes a pot from which a snake that can be climbed will grow until it hits a block or reaches its maximum height. It's especially helpful for building in the sky, since you can build blocks off the side of the snake's body while it's in the air. If you do this right, you can also get to the space layer quickly.
Ultra Absorbant Sponge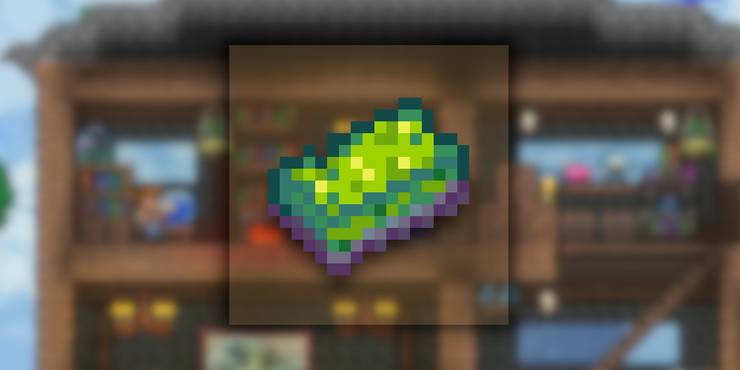 The Ultra Absorbant Sponge is the opposite of items that produce liquids like water, lava, and honey without a source. This item lets you get rid of any liquid in your world, so it can be used to build in places where there is a lot of liquid.
Also, the Ultra Absorbant Sponge is good for exploring water-filled caves because it can be used over your head to create air pockets that will refill your Breath Meter. Just don't use it in lava, or you'll find that your other items aren't as absorbent.
Guide To Peaceful Coexistence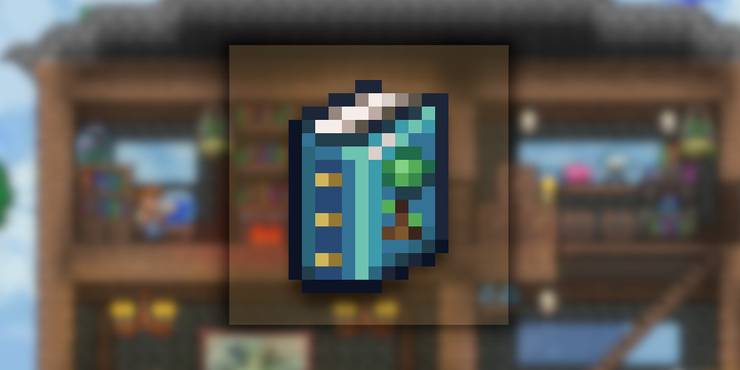 The Guide to Peaceful Coexistence isn't a must-have, but it helps a lot if you want to keep your world looking nice after you've built it up. This tool can sit in your inventory without being held, and it will stop you from killing animals or cutting down plants when you swing your weapons.
Why have animals and plants around? Most of the time, it's for looks. If you've spent hours with your Terraformer and Staff of Regrowth making beautiful fields, it would be a shame to kill the bunnies and shrubs that make the landscape more interesting.
Gravedigger's Shovel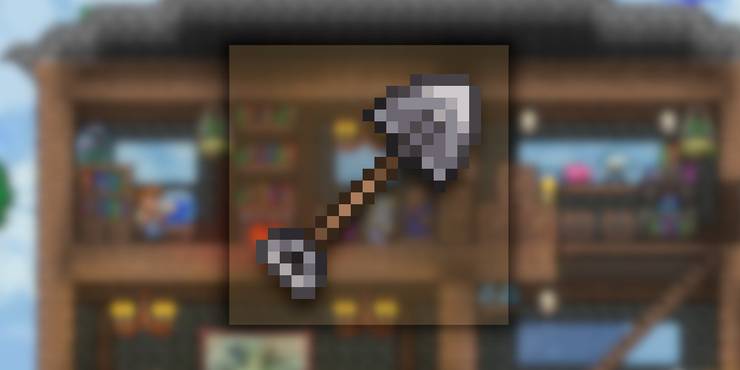 Even though a pickaxe can break dirt and silt, it's hard to find an early- to mid-game mining tool that works as well as the Gravedigger's Shovel. It can't break hard blocks, so it's perfect for collecting soft blocks without damaging structures.
This tool makes it easy to gather silt and slush, which can then be put into the Extractinator to get coins, ores, and gems that are used in recipes and for trading with NPCs. The Gravedigger's Shovel also makes it much easier to go underground in Snow and Desert biomes because of how fast it digs.